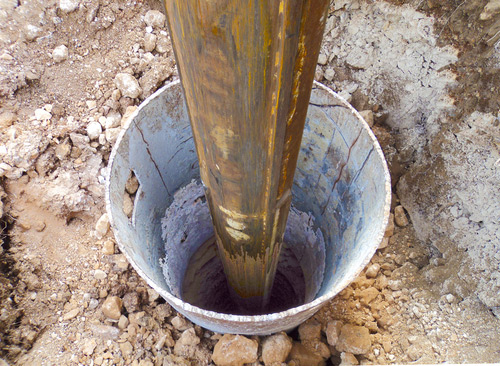 M E Amy Drilling Co. provides complete well drilling and repair services to commercial properties throughout Louisiana. We're also experienced in providing municipal well repair and water system repairs, keeping potable water systems safe for parishes across the state. Whether it's a new well or commercial well repair for one that's longstanding, we bring the necessary equipment, expertise and understanding to every worksite.
Well drilling: Our knowledge of the Louisiana water table and our experience with commercial well drilling has made us the authority to call when you've got a commercial or municipal well project on your hands. Our wells are drilled to proper depths, cased appropriately and tested thoroughly before we leave the job site.
Repair: If the casing on your commercial well has cracked or there's a problem with your municipal water system, call us. We'll investigate the severity of the problem and make the necessary repairs to preserve the integrity of your well.
Sealing: Wells that become compromised may need to be re-sealed to prevent further contamination. We're able to assist with sealing and ensure your well is protected against everything from groundwater contamination to pests and more.
Abandonment: Done with your well? We practice well abandonment to EPA standards and ensure a thorough and complete closure process. We're proud to provide commercial well owners throughout Louisiana responsible well abandonment services.
Pump repair: If your commercial well pump cycles too frequently, doesn't kick in at all or has poor draw, it's a problem. We can evaluate and repair most well pump issues to ensure your pump works reliably moving forward.
Get in Touch
Commercial wells and municipal water systems are too important to leave in the hands of just any contractor. Call M E Amy Drilling Co. for reputable, reliable services backed by more than 70 years of experience. We can be reached directly at 337-543-2327 to discuss the details of your commercial well drilling and repair project.